Welcome to Rother Industries & Technology
About us?
We are a technology-based industrial company with R + D + i experts in the remanufacturing of components of the brake system of industrial and commercial vehicles.
We take care of the environment
We give a second life to first-class products, offering a quality alternative to the new product, promoting the circular economy.
Industrial Manufacturer
We have a caliper remanufacturing line with a production capacity of more than 1000 units per month.
All this together with the accumulated experience of more than 25 years has positioned us as leaders in the sector.
CÁLIPERS DE FRENO
We are the only Spanish company capable of remanufacturing all models of pneumatic and hydraulic calipers on the European market with a one-year warranty.
We offer our clients our wide range of products for industrial and commercial vehicles divided into:
CÁLIPERS NEUMATICOS – CÁLIPERS HIDRÁULICOS – KITS DE REPARACIÓN – PORTAPINZAS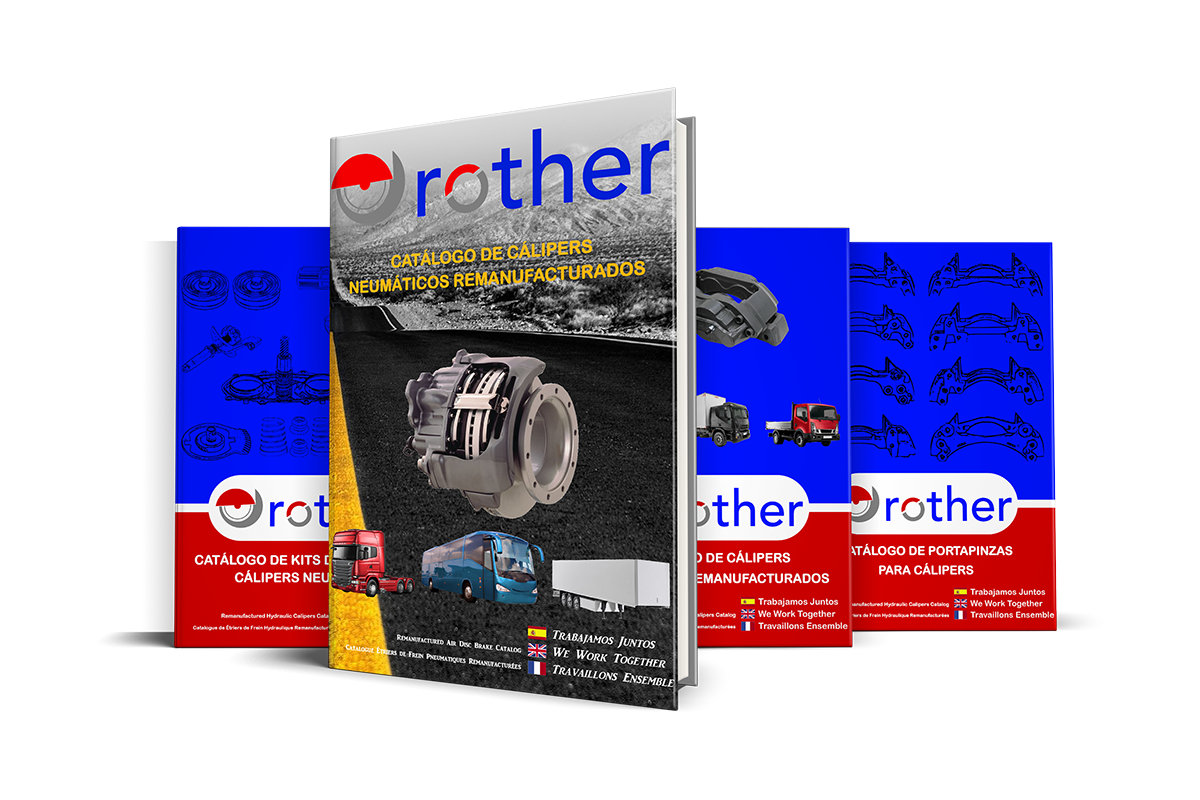 From Spain, we distribute and service Europe and Africa
Our international department allows us to attend and advise our clients in different languages. Thanks to our distribution network, we can offer our products by facilitating logistics and customs procedures for clients in different countries. Guaranteeing delivery times of 12 / 24h (Spain), 48 / 72h (Europe and Africa).